A safe is intended to keep your valuables secure in case of an attempted break-in, flood, or fire. However, what happens if you cannot open your own safe? When you have a safe lockout, follow these helpful tips from knowledgeable locksmiths.
Maybe you lost the key or forgot the combination. Maybe the power surged or went out or the electronic lock has a low battery. Or, maybe you accidentally broke off the key inside the lock. Maybe there are broken bolts or internal components that have become jammed inside the handle. Regardless of how it happened, you need help with your safe lockout to get it open so you can access or store your valuables.
Opening Locked Safe
First, you need to know what kind of safe you own. If you don't know the brand or model, look on the safe for company logos that are usually located on the front of the safe. Or, locate your receipt or proof of purchase. If neither is found, look at the safe and take note of its size and method of construction. If you cannot figure out what kind of safe you have, contact a licensed professional locksmith who will be able to identify it.
Safe Opening Options
Some methods of getting your safe open include safe bouncing, overriding the lock, or safe cracking.  If you are able to get the safe open using the safe bouncing method, you probably need a more secure safe. The higher-grade safes test to make sure the safe is able to resist safe bouncing attempts. This method of opening a safe includes striking the top of the safe while turning the handle at the same time, much like bumping a cylinder lock open.
Keypad Safe Unlocking
If your safe has a small electronic keypad, like the ones found in hotel rooms, for instance, it is designed with a combination code reset option. There may be a factory standard code that you will be able to input to reset the safe and get it opened. Sometimes, this code is a series of zeros that repeat or there may be openings on the bottom of the safe where you can access a combination reset switch on the inside of the door which takes a lot of skill to tackle. If you do not have access to the owner's manual, contact the manufacturer or a knowledgeable locksmith who will be able to help.
Safe Cracking
Finally, safe cracking is another method of opening a safe when you are locked out. This is a task that requires precise skill and advanced equipment. It will most likely require the work of a skilled locksmith. If your safe has a dial combination lock, it is a good candidate for safe cracking. However, it is possible to safely crack other models of safes, but these options include drilling a hole into the safe.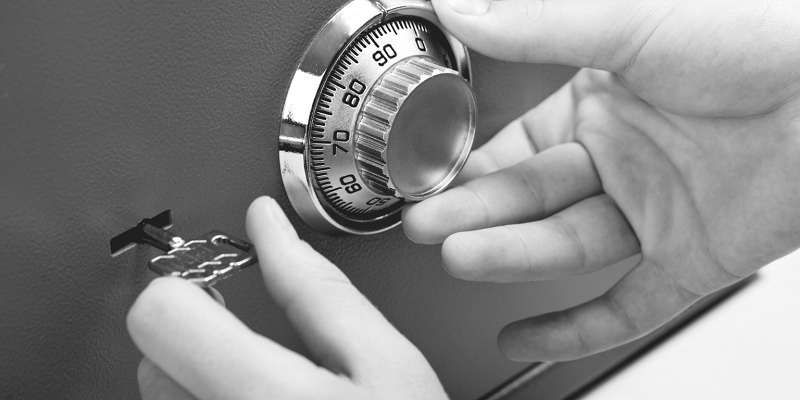 Safe Lockout Service
When you have a safe lockout, contact a professional locksmith who will be able to get your safe opened so you once again have access to your valuables that are stored inside or added to them without leaving damage to your safe. Call a local locksmith who knows how to help today.