Locksmith Services for Realtors & Property Management Companies
Realtors and property managers have plenty of responsibilities. You not only keep your clients or tenants happy, but you also must comply with local property codes, routine maintenance, and repairs as well as keep up with all of the day-to-day duties. Security and safety are the top priority. If you are a real estate agent or manage properties, you need a locksmith. Locksmith services for realtors and property management companies involve liability prevention, organizing key systems, rekeying between tenant turnover, or managing lockboxes. Property management companies often benefit from having a Master Key system installed as well so that the manager or maintenance personnel is able to gain access to the apartment units when necessary.
Ultimately, if you are a real estate agent or a property management company, you are responsible for the safety and security of your building, the houses you have for sale, and for the belongings and people inside. Traditionally, real estate agents use a lockbox so that they can easily have access to the home's key to show the property to potential buyers. Once inside, a real estate agent is showing off more than just the house. The potential buyers also have access to the layout of your home and notice where any valuables are placed inside. If these potential buyers are really after more than buying a home, they now have all of the information needed to return later for burglary. Take precautions, as a real estate agent, to ensure you are not giving away too much. One step in the right direction is using electronic key code entry systems as opposed to locking up a key on the outside of the door with a combination lock. Another helpful tip to pass on to your home buyers is to make sure the first thing they do after buying a new home has the locks changed or locks rekeyed.
As a property manager of an apartment, condominium, or rental property, you manage more than just the property. You have the responsibility of ensuring the safety of your renters as well. One of the best steps you can take is to require locks to be re-keyed or changed when residents move out of an apartment or complex.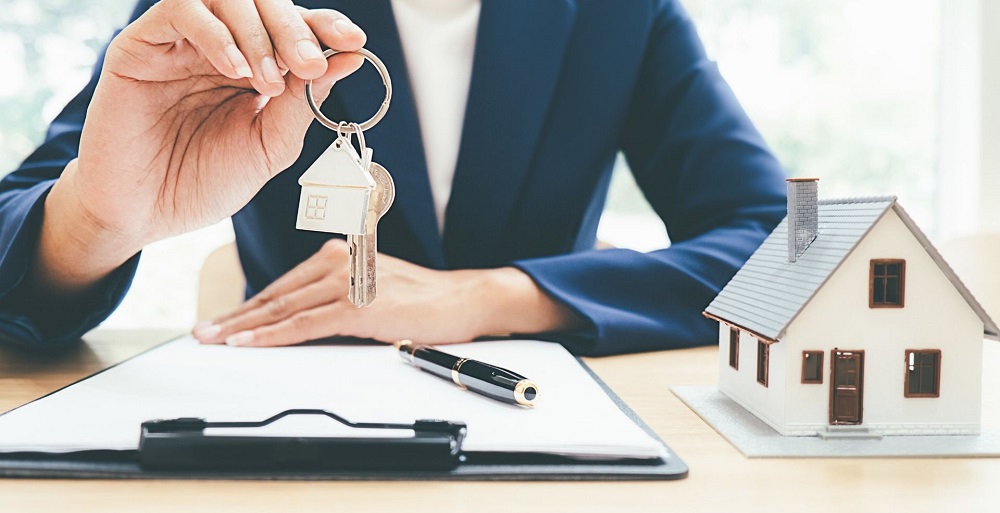 How to Choose a Locksmith
Locksmiths are literally able to hold the keys to any property. So, when you are searching for a locksmith to frequently do business within your rekeying, locks changing, or lockbox security measures, be sure to choose wisely. First, check with a vendor management system to help recommend the best locksmiths in the area. Then, follow these steps to make sure the locksmith you are hiring to keep your building and tenants secure is the best.
Confirm the address you found online or in a phone listing directory matches the locksmith. Some companies list street addresses to give the impression that they are local when they are really out of a national call registry. Sometimes, these addresses end up being vacant lots.
Call the number listed for the locksmith, and listen closely to how they answer the phone. Make sure they give a specific company name that matches the one you intended to call. If they answer with a vague phrase such as "Locksmith Services", be leery.
Make sure the locksmith is insured for any potential damage left behind after their work is complete. This would include making sure the individual locksmith is bonded.
Before you agree to any work to be done by the locksmith, make sure that you have been given an estimate that is clear as to what it covers, preferably in writing.
Verify the locksmith with your state's Attorney General office and local consumer protection agency as well as with the Better Business Bureau.

When the locksmith arrives, take a look at the vehicle they pull up in to make sure it is clearly marked with the company's name. Ask for identification. Many states require that locksmiths carry state licensing identification. If you live in one of these states, ask for that as well. Also, be prepared to do the same. A legitimate locksmith will ask to verify your identification as well before any work is begun on opening up a lock.