While we may think of a home burglary as something that happens in the shadows, at night, or when no one is home, statistics tell us that most burglaries actually occur during the day. It's alarming facts like this that make many homeowners aware of the reality and potential dangers of a home break-in. Another good reason to install a home alarm system is to keep your home safe while you are on vacation. With more than one million reported burglaries every year, it's time to make sure your home is as safe and secure as it can be.
In addition to helpful tips for making your home a less likely target, such as keeping doors and windows locked, making sure the premises are well lit, and cutting back bushes or other landscaping that makes it easy for an intruder to hang out unnoticed, adding a home alarm system is a great idea. Not only will you feel more safe and secure, but installing a home security system often saves you money on home owner's insurance.
The first decision to tackle is to determine the level of security you want. Home alarm systems start at basic models that alarm only when a door is ajar to more complex motion detectors and complex digital electronic features.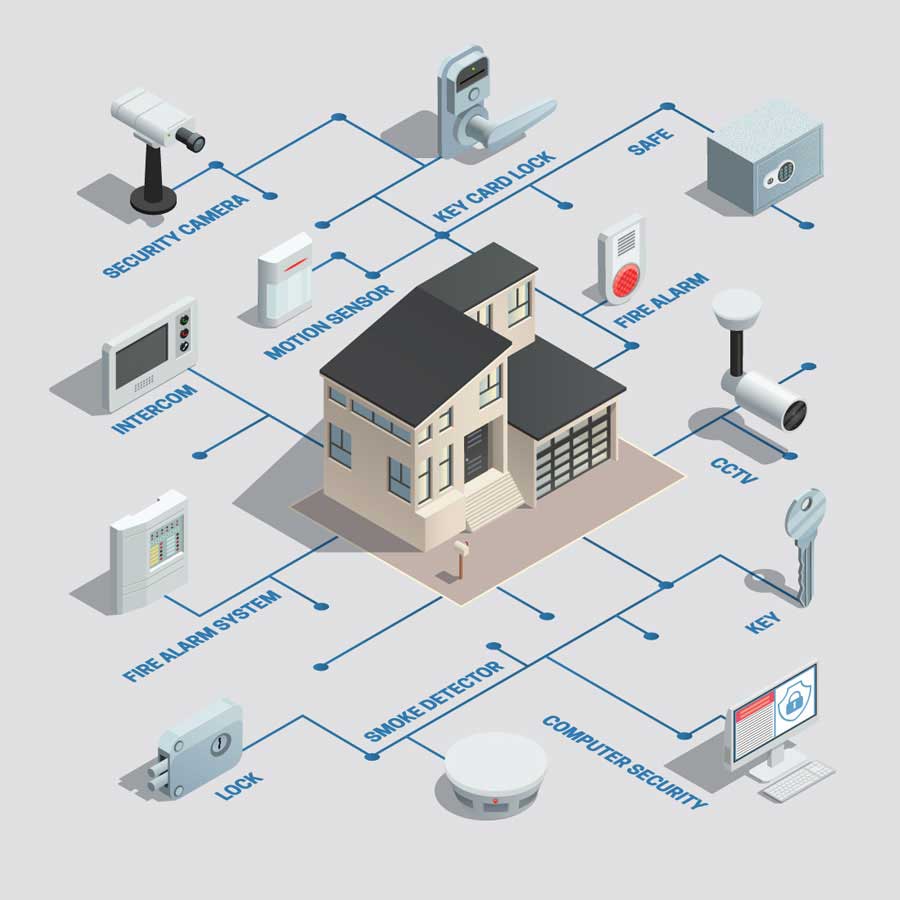 Home Alarm Installation DIY vs. Hiring a Professional
Most home alarm systems come with window and door sensors that need to be installed. These sensors typically come with an adhesive back and sometimes require using a nail to mount an alarm panel. Once it's installed, it's important to test it out to make sure it's working properly.
Some systems are fairly easy to install yourself while others are a bit more complex. The wireless modules are easy to install with basic tools and usually come with clear instructions. Though, some people realize they are limited with their time, lack the necessary tools, or don't feel competent to get the job done right. After all, it's the security of your home and family that is at stake. The beauty of hiring a professional to install your home alarm system is that you can sit back and know it's done right the first time without taking the time to do it yourself.
Don't take chances when it comes to a proper home alarm system install. What is at stake is the safety and security of your family and your home. Call an experienced locksmith who will be able to recommend the best alarm system for your house. A locksmith can make sure your equipment is set up properly, walk you through how the system works, and make suggestions for how to best secure a home.
Give our local authorized and reliable locksmith a call to get your new home alarm system installed fast and working properly.