Wi-Fi and Bluetooth Smart Door Locks
You probably dislike the hassle associated with losing or misplacing your key after a long day of work. Worse still, finding out that you cannot get into your apartment after a late-night party can be frustrating and stressful. Sadly, keys are usually misplaced at the worst possible times, keeping people locked out of their homes. But, thanks to Smart Locks, a simple combination, your smartphone, or even your fingerprint can now open your door.
Smart Locks are Wi-Fi or Bluetooth-enabled devices that can allow you to lock and unlock a door via signals sent from your smartphone, tablet, or computer. This provides an extra level of security to the home since you can customize the security lock for specific people at particular times to gain access.
Functions of Smart Door Locks
Smart door locks have an extensive range of capabilities and features that are more than just another smart residential device. Choosing one with both Wi-Fi and Bluetooth capabilities can help you send signals to your door lock from anywhere. The Wi-Fi connectivity makes it possible for you to determine entry and exit in real time, so you know who comes in and leaves your home and when. The Bluetooth connectivity ensures you can connect your smartphone device to the lock and unlock the door as you approach.
The sophisticated control Wi-Fi and Bluetooth enabled smart door locks provide ensure you can receive automated notifications when there is an attempted break-in. But, is it possible for a security breach to occur? Can a hacker gain access to your smart home?
The key to ensuring your smart home is secure from tampering of any sort is to set your Wi-Fi system up using security standard practices. This should include requiring a complex password combination for access to your lock. When your system is set up using the best security standards, you can rest assured your home will be protected against the snooping eyes of hackers.
How do I gain access if my internet connection goes out?
Most smart door locks usually have a traditional key port that allows you to make use of a standard lock when necessary. Additionally, since the lock is Bluetooth enabled, you can still access your lock system when you are within range of the connectivity. Whatever the case, do ensure the brand of your choice perfectly reflects your needs and that of your family.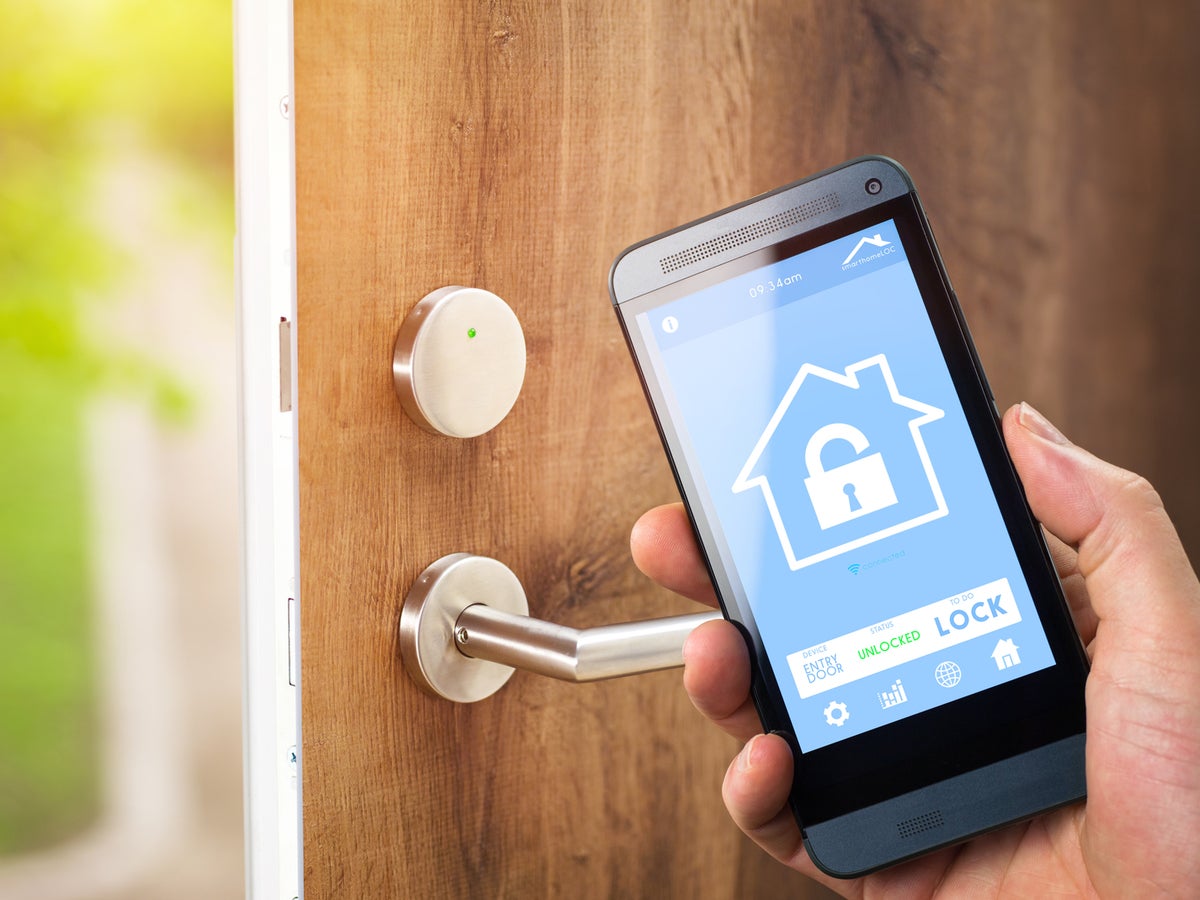 Do you need a replacement lock of your current lock or installation of a new smart door lock? Have you been locked out? Millennium Locksmith is your go-to partner in Scottsdale. Our quick and professional technicians are on standby 24 hours a day, 7 days a week. Give us a call at (480) 378-6767, and our locksmiths will be reaching out to you within 25 minutes. Since 2005, we have helped countless families enjoy top level security in their homes – and you can count on us to provide solutions the first time!