Lock Picking – Solution when you are locked out
When you are locked out of your home, office, or vehicle, the skill of lock picking begins to look very appealing even though it is often connected with would-be crooks to break in and steal. When it is your own property you need to access, lock picking is sometimes is the best way to get back inside. There are some do-it-yourself tricks to try, but when you want to gain access to your own space and need to get inside quickly without leaving damage to your locks, it's time to contact a local professional who will arrive quickly with the proper tools, training, and technology to pick the lock on the locked door and also can offer to duplicate your key on the spot.
It is possible to use everyday items for lock picking, but these methods often damage the lock requiring expensive lock changing or repair services later.
Some history about lock picking
It is helpful to understand the history of lock picking. The locksmith profession dates back to the 1770s when an inventor by the name of Joseph Bramah came up with the technology and skill to do so. It began with a lock he created known as the Bramah safety lock the consisted of complex layers between the key and the deadbolt. In 1777, he issued a challenge to anyone who could come up with a device that could pick the lock. The challenge included a cash reward. Around the same time, a man named Jeremiah Chubb met the challenge of the British government who asked for a lock that would alert you if there was an attempting break-in. Chubb and Bramah were the names of perfect security locks until 1851.
In 1851, at the Great Exhibition in London, an American locksmith named A. C. Hobbs demonstrated that he could pick the Chubb lock and did so in less than half an hour. Not only did he pick the Chubb lock, but he met the lock picking challenge that Bramah had issued 70 years prior. His ability to pick both locks left lock buyers questioning whether perfect security would ever exist again. However, a locksmith by the name of Linus Yale, Jr. managed to mass-produce locks with a pin and tumbler that became the most commonly used lock even to this day even though it is one of the easier locks to pick.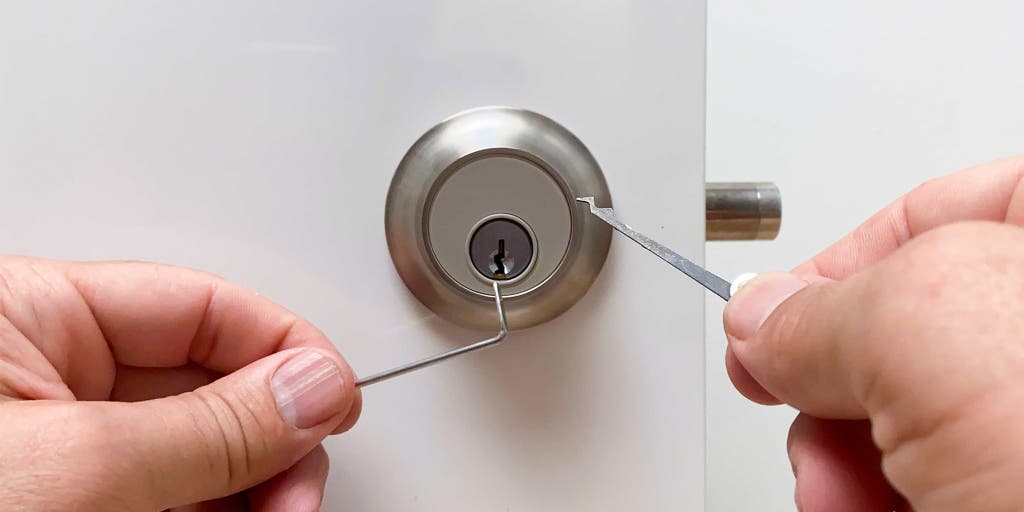 Call A Professional Locksmith for Lock Picking Service!
Lock picking can be done with everyday items, but to ensure there is no damage left to your locks, it's important to contact a professional locksmith who has the proper tools, technology, training, and knowledge to pick your lock without damaging them. Call a local locksmith for lockout service who will show up quickly to get you back inside.