CCTV – Closed Circuit Television Camera
Your home security is vital for peace of mind and safety. Locks provide an obstacle for unwanted intruders, but wouldn't it be fantastic if you could actually see who is coming to your house even if you're not home? These are just some of the benefits that home security cameras provide.
Security cameras are an excellent deterrent for would-be thieves and are a great way to check up on your house's interior and exterior at all times. The footage captured on these cameras often provides helpful clues for law enforcement as well.
Home security cameras serve a few specific purposes. Obviously, they are intended to keep your property more secure as they serve as deterrents or proof for law enforcement. They are also used to keep an eye on your loved ones or pets when you cannot be there. Some send security alerts or videos to your mobile phone or computer.
Explore the various types of security cameras that are in use today. Currently, there are about a dozen systems commonly used:
Bullet – Mounted cameras that are shaped like a rifle bullet and are small.
Covert – A hidden camera
Day and Night – A camera that can pick up on images in the daylight as well as with minimal nighttime darkness.
Discreet – A camera that is hidden in an object, like a spy cam.
Dome – Mounted and shaped like a dome to capture 360 degrees and hide the actual angle of the camera lens.
High Definition – A camera with a clear image and greater pixel for the best picture resolution.
Infrared Night Vision – Combines infrared illumination of spectral range 700-1000nm which is just below the visible spectrum of a human eye. The playback picture appears as a monochrome image, sometimes in green.
IP Wireless – An Internet Protocol camera that sends images and data through a computer or network system.
Network – An Internet Protocol camera that sends images and data through a computer network system.
Outdoor – A camera that is designed to stand up to the elements of outside weather.
PTZ/Speed Domes – Dome cameras with the feature of Pan Tilt Zoom and able to be controlled with a joystick.
Varifocal – A camera lens with a variable focal length that allows the focus to change as focal length and magnification change.
Each camera comes with specific features, but most top-notch security camera features to look for include:
DVR Hard Drive for Recording is important if you want to pinpoint a specific event or potential security threat in your neighborhood. To do this, you would need to record everything all day long. So, having a hard drive with sufficient storage space to handle 24/7 recording is important. Including features that allow you to quickly locate a specific time frame is also necessary to save you time in watching hours of footage.
High Definition Resolution HD – If you don't have a clear image of the person posing a threat to your safety, it will be near impossible to track them down. High Definition Resolution HD features eliminate frustrating grainy images like those often displayed from bank security cameras. It is important to be able to identify details if your home security is threatened so that potential burglars can be located quickly for police to take action. Look for pixel rates, because a higher pixel rate generally translates into higher resolution.
Infrared Detection for Night Vision is an important feature to pick up on activity even in the dark.
Motion Detection allows the camera to begin recording when motion is sensed, so it saves recording storage space until it's necessary.
Remote Viewing Capability turns your home security cameras into a portable device by allowing you to monitor your home remotely on your mobile device or computer by using apps that interface with the home security camera.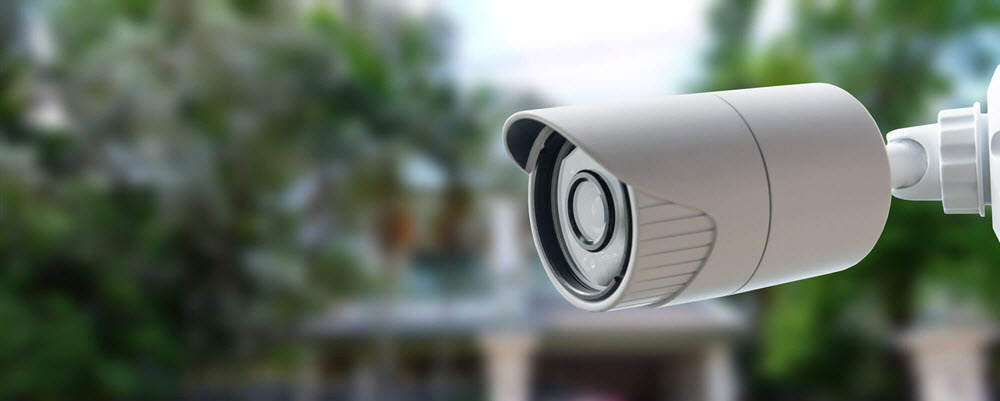 Are you looking to get a new CCTV for your property?
When shopping for the best home security camera that meets your needs, begin by speaking with someone who deals with security issues often – a locksmith. Those specialized in home security will be able to direct you to a home security camera: CCTV that is best for you.
Call your local locksmith today to set up an appointment to discuss home security cameras: CCTV installation, and choose the best home security camera for your household needs.