When you have locks and keys repair or installation that needs to be done, how do you know when to call in a professional and when it may be something you can tackle yourself. What is the difference between DIY vs professional locksmith? The answer depends on what the job is that needs to be done and whether or not you have the skills, tools, equipment, and time needed to get the job done right.
Do-It-Yourself projects are intended to save money while providing you with the rewarding feeling of knowing you did it yourself. Like any DIY project, unless you are a professional and have all of the necessary tools and equipment needed, the minutes become hours and even run into days or months with the project left partially finished. Almost everyone seems to have started what they thought to be a simple repair job and ended up needing to call in a professional for help hours or months later. When it comes to DIY locksmith projects, your safety and security could be at stake if the job is left half done or not done well. What seemed to be a quick lock repair or replacement can easily become an overwhelming, time-consuming, and frustrating project. If you are living or working in an older property, you will face even greater challenges because the locking mechanisms may no longer be available to purchase.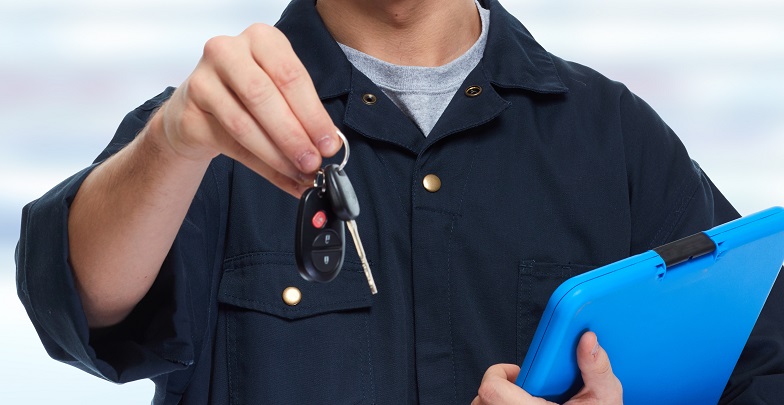 Some of the typical DIY locksmith project attempts include working with locks such as:
Install or repair door knob locks
Install or repair deadbolt locks
Opening locked door or car
Repair, or replace vehicle ignition
Reprogram transponder keys
Open or repair combination locks
Open or replace safe locks
Replace, maintain or install mailbox locks
Install or repair electric locks and keyless entry locks

Each requires knowledge about the particular lock style you are working with, and all require specific tools and instructions to install, repair, or replace them properly.
DIY vs Hire a Locksmith
Professional Locksmiths are always standing by ready to help you finish a DIY job gone wrong or to handle the project from start to finish. If cost is the reason you chose to do it yourself in the first place, consider that the time you put into a job may end up taking longer than you have to spend. Plus, the initial cost of the lock, the parts, and the tools needed to get it done aren't always your most economical choice since you will be purchasing expensive tools that you will probably never use again. Whereas, a professional locksmith already has these tools and equipment needed on hand.
Another reason to consider a professional locksmith from the start, besides the time saved, is that they have knowledge of and access to lock brands that are of higher and safer quality than the ones sold in over-the-counter home improvement stores. Ultimately, a professional will recommend the best lock for your situation to keep you secure – And, isn't security the reason you wanted the lock in the first place?
As soon as you call, a professional locksmith who is licensed, bonded, and insured, will be on the way to help. These locksmiths are fully trained in all aspects of lock repair, installation, and replacement.
Newer locks, designed for the utmost in protection and convenience, have become more complex. A professional locksmith has the specialty tools needed to repair, install, or replace these locks no matter how complex their features are. A trustworthy professional will strive to provide you with the least costly solution in the most time-efficient manner.
The Bottom Line
Before you attempt a DIY locksmith job and potentially spend frustrating hours working on a broken lock, leave the security of your home, car, or office to a professional. Call a professional locksmith to come to you and give you an estimate on the cost and time it would take if you hire them. Compare the two, and make an educated choice between DIY vs. professional locksmith repair, install, or replacement jobs. If you decide to hand your do-it-yourself attempts over to the professionals, the locksmiths at Millennium Locksmith will give you peace of mind knowing your lock and the key job will be completed in a professional manner at a price you can afford.